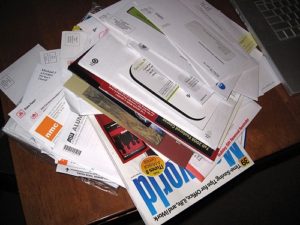 Would you like to almost double your ROI on your next mail campaign without having to make a single call?
Messaging sweeping is a successful tactic for increasing response rates as our message sweeping team recently reported for a leading manufacturer. This manufacturer sends quarterly product mailers with an average 3.1% response rate. After working on ways to boost that response rate, the company decided to run split-run test using message sweeping for part of their mail drop tested against the control group with no message sweeping added. The group with message sweeping saw a response rate increase of 145%.
But isn't message sweeping expensive? Not really when you measure in terms of ROI. Consider that with that even with message sweeping added in, the company produced an ROI of 365% of their investment compared to 137% with the mailer alone. The manufacturer estimates that this will translate into an additional $2.3 million in annual revenue.
Better Than Mail Alone
The problem with sending direct mail alone is that you have to cut through the noise. Your prospects are already receiving hundreds of pieces of mail each week, the majority of which in up in the trash. Even when they see a letter or a piece that grabs their attention, it may go into their "read later," file never to see daylight again.
Better Than Making Calls
What many marketers try is boosting response rates by calling after a mail drop. This can be a very successful integrated strategy. But it can also be very expensive. Consider the following:
Taking into account salary and overhead, each phone call by a sales rep costs you $6 to $18. And that doesn't include the opportunity cost of time away from working their current pipeline.
Studies show that between 80-90% of B2B phone calls end up in someone's voicemail. It's very difficult to luck into a live contact on the phone.
It's time to accept the fact that voicemail communications a separate, unique and valuable form of communication in your marketing mix.
Message Sweeping Is the Answer
Message sweeping gives you the same results of traditional live calls with only around 25% of the cost. Additionally, it's faster and doesn't waste valuable rep time that should be spent closing current deals.
I've written in the past about how and why message sweeping works. Don't you think it's time to try it as a test for your next campaign?
Photo credit: Alan Levine
Related posts: