About The BOSTON TURNER Group
As a corporate strategy and marketing firm, The Boston Turner Group helps growth companies develop, build, and accelerate strong businesses that deliver unique value in differentiated markets for sustained growth.
Boston Turner's proprietary business modeling techniques, combined with its specialized industry knowledge, enable companies to anticipate changes in customer priorities and the competitive environment, and then design their businesses and improve operations to seize opportunities created by those changes.
Our Modes
We offer five modes of consulting to our clients depending at what stage they are at in their lifecycle and customized to their particular marketing and strategic needs.
Diagnosis: You have an great team in place but you need a systematic method of analyzing your business and strategies to identify areas of improvement. Let us spend a day or a week with your team to give you a fresh outside look at all the aspects of your strategy.
Teaching: You know what to do and where to go, but your team needs to learn some new ideas and sharpen their saws. We can train your team to be better than ever with road-tested training programs, from 60-minute keynote speeches to custom-designed programs for your employees.
Coaching: A challenge of hyper growth is that your best team players are often not available to mentor your new hires. What difference would a well-coached, motivated work-force mean to your productivity? Even a 5% increase in productivity from your staff could add 100% or more to your bottom line results.
Facilitation: You have a winning strategy and a brilliant team, but sometimes getting a group of geniuses to row the oars in the same direction is a challenge. Let us come in to facilitate your team meetings, planning and strategy sessions so that your time with your top team can be even more productive.
Implementation: You need help actually putting your marketing programs in place. Perhaps your team is a little thin or you want an expert for a particular project. Hiring the Boston Turner Group is like hiring a virtual CMO.
Our Five Disciplines
The Enterprise Velocity Model is comprised of five disciplines:
Ideals
Velocity
Measurement
Cadence
Creativity
We can apply our experience in these five disciplines through any of our consulting modes. In doing so, you gain a unique lens with which to view your business based on your particular circumstances.
Help Comes 5X5
Here are some examples of how we deploy our enterprise velocity disciplines across our five modes.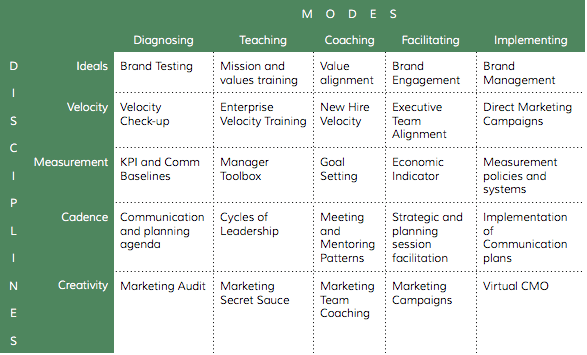 Proven Experience
Boston Turner's experience spans over 15 years of hands-on experience in the industries and practices we serve. Our professionals have worked with executive leaders in technology, enterprise software, payments, e-commerce, distribution and education.
Our founder, Matthew Turner, made a career of managing hyper-growth companies before starting the BOSTON TURNER Group. As the Chief Marketing Officer of Mercury Payment Systems, Turner tripled both the reseller channel (to over 1,200 resellers) and revenue (from $17 to $54m) and in doing so increased the value of the company from $20m to $120m according to a valuation study by CitiGroup. Turner previously led marketing for the distribution unit of Infor Global Solutions, NxTrend Technology (as part of a team that grew company valuation from $15m to $83m in four years) and an educational subsidiary of the Washington Post Company (where he raised sales closing rates from 14% to 55%). Turner is sought as a speaker for his expertise in lead generation, channel sales, and direct response marketing. He holds a B.A. in economics from California State University, San Bernardino, and is a special interest group coordinator for American Mensa, Ltd.